Cubicle system

Toilets, showers and other use
The cubicle system represents a modern trend in separating interior premises in sanitary facilities. They can separate not only the individual toilets and showers, but the variability of these partitions also enables separating the entire "bare" interior premises of the building into several cubicles. Appropriate accessories may include curtains, shelves and partitions (e.g. for urinals) or even whole wash panels with integrated sinks and taps.
The system is a combination of non-moistening boards and aluminium fixing and bearing parts. It is also available in a lot of colour combinations.
Contact us for detailed information or with an enquiry.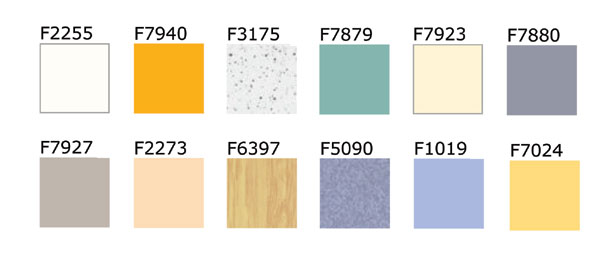 Other colours to order…
COMPACT hardened boards with a thickness of 13 mm (higher series up to 35 mm)
100% resistance to water, non-moistening
colour fastness
highly resistant to mechanical damage
aluminium profiles
600 mm wide doors
massive fittings – occupation signalisation
hinges avoiding pinching of fingers
legs with the height of 180 mm
total height of cubicles 2000 mm
opening with a tool from outside
vandal-proof
long duration
resistance to water
stainless structure – aluminium
easy cleaning – cubicles on legs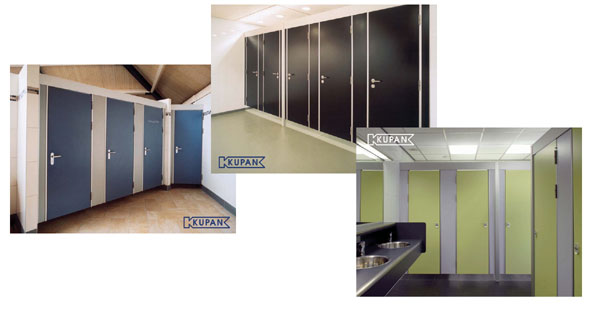 Příklady možného provedení kabinky pro WC a sprchu